Carondelet Orthopaedic Surgeons
---
Michael Khadavi, MD
Dr. Khadavi is the founder and director of RunSafe Kansas City. He focuses on the care of active individuals of all ages, specializing in the role of biomechanics in the development, prevention, and treatment of injuries. After medical school at KU and residency in Physical Medicine and Rehabilitation at MU, he completed a fellowship in Sports Medicine at Stanford University where he developed a research focus on the care of runners. Dr. Khadavi is an avid runner and cyclist himself, and understands the unique demands of runners and other active individuals. In addition to his clinical practice, he is a team physician for the University of Kansas Cross Country and Track and Field teams, and Sporting Kansas City.
---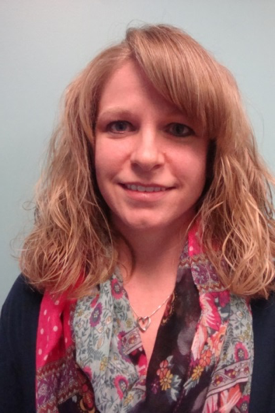 Maria LaPorta, CPTA, COF
Maria is a Certified Physical Therapy Assistant and a Certified Orthotist currently working at Hanger, Inc. She received her AAS Physical Therapy Assistant degree from The Lake Area Technical Institute in Watertown, SD and obtained certification as an Orthotist. She enjoys running recreationally and has been doing so for over 10 years. She has completed several half marathons and other smaller races. Maria plans to continue running and she enjoys helping other runners achieve their goals by assisting them in their choices of correct running shoes and orthoses.
---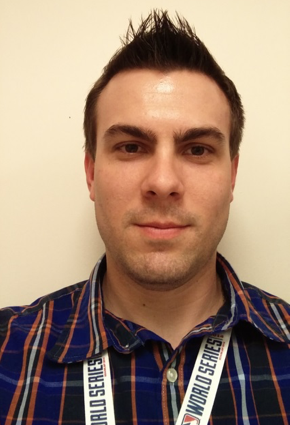 Drew Schieber, CPO
Drew enjoys caring for the feet of people of all ages, athletes or non-athletes. He specializes in prosthetic care, pediatrics, as well as care of the adult foot and ankle through bracing and foot orthotics. Drew received his bachelors in exercise physiology in 2009 from East Carolina University and his certificates in Prosthetics and Orthotics from Northwestern University - The Feinberg School of Medicine. He began his career at Hanger, Inc in 2009 and is now a Certified Prosthetist/Orthotist. Drew continues to love what he does and utilizes the love for his profession to help runners of all kinds. Drew is a recreational runner who enjoys any distance under 5 miles.
---
Courtney Kruse, RD, LD
Courtney is a registered and licensed dietitian and wellness coach; she obtained her bachelor's degree in dietetics from Iowa State University. Courtney is a member of the Academy of Nutrition and Dietetics; the Sports, Cardiovascular and Wellness Nutrition (SCAN) Dietetics Practice Group; the Kansas Dietetic Association; and the Kansas City Dietetic Association. Courtney also served as president of the Kansas City Chapter #4 Celiac Sprue Association (CSA) in 2008 & 2009. Courtney has been a supermarket dietitian for nine years and a fitness enthusiast for 20 years. She appears regularly on Kansas City's Fox 4 morning news as well as on KCTV5's Better Kansas City show to share with viewers about current and interesting health topics. Courtney counsels individuals with a variety of health needs including those just wanting to improve their fitness. Courtney is an avid endurance runner; she has run five 50-mile ultra-marathons and over 30 full marathons and half marathons. She has also competed in the Hy-Vee Triathlon. Courtney also enjoys bicycling, swimming, kayaking, water-skiing, hiking, tennis, fishing, dancing, trampoline-jumping, traveling…basically anything to stay fit and healthy!
---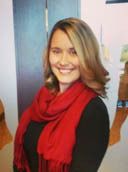 Amy Bullerman, DPT
Amy graduated with her doctorate degree from the university of Kansas medical center in 2013. As a former collegiate athlete Amy enjoys helping her clients perfect their technique and biomechanics. She is certified in selective functional movement assessments. Amy enjoys spending her free time at local sporting events or at the lake.
---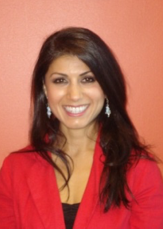 Anna Van den Berghe, DPT
Anna is a physical therapist and the clinic director of Pinnacle Therapy Services of Overland Park. She graduated from Kansas University with an exercise science degree and was in the first Doctor of Physical Therapy graduate program at Rockhurst University. Anna has taught martial arts and has a black belt in tae kwon do. She also teaches fitness and dance classes to health care providers in the community. In her spare time, Anna likes to attend boot camp classes, run with her 2 dogs and read the latest literature on health and well-being. She believes health and wellness restores energy and rejuvenates the body to be better prepared for our day-to-day lives. Anna's philosophy of care is providing a comprehensive and customized treatment plan while empowering patients with the knowledge and resources to tap into self-healing for their current condition and injury prevention for future health.
---
Kelly Yates, PT, CLT, OCS, CKTP
Kelly has been practicing physical therapy for 13 years in both geriatric and orthopedic settings. She received her Master's degree in physical therapy from Washington University School of Medicine and is a board certified specialist in orthopedic physical therapy by American Board of Physical Therapy Specialties. Returning patients back to an active lifestyle without pain is very rewarding since general health, wellbeing, and fitness are important to Kelly. While not treating patients she enjoys hiking, running, and exercising.
---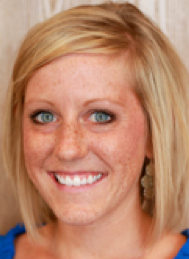 Robyn Johnson, MS, RDN, LD
For Robyn, grocery shopping is play time, but don't confuse her passion for nutrition as a mere pastime. Robyn is serious about nutrition. In fact, she is one of the first four individuals to receive certification from the Dietetics and Integrative Medicine Program at the University of Kansas Medical Center. She teaches her clients not only what their bodies need, but why it matters specifically to them and how to incorporate it into their busy lives. She works with the whole person to better overall health and treat the root cause of an individual's pain or discomfort. As a former half-marathon runner, Robyn has a passion for helping athletes take care of their body's and teaching them to fuel themselves for top performance.
---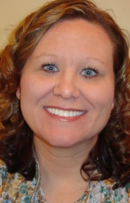 Jen Amborn, EdD, ATC
Jen brings more than a decade of experience in Sports Medicine to RunSafe Kansas City. As the program's administrator, she is the heart and soul of RunSafe Kansas City. She has been an athlete for over 20 years and over time has recovered from a variety of injuries, both mild and severe. These experiences have fueled her passion for providing world-class care in injury-prevention and promoting a quick recovery to active individuals of all abilities!