University of California, San Francisco:
---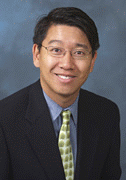 Anthony Luke MD, MPH
Dr. Luke is the Founder of the RunSafe program. He is a Clinical Professor of Orthopaedics, Director of Primary Care Sports Medicine, and Director of the Human Performance Center at the University of California, San Francisco. He completed family practice training in Toronto as well as a sports medicine fellowship at Harvard at the Children's Hospital of Boston. He is extremely active in sports medicine including experience as a team physician at Cal Berkeley, at the Vancouver Olympics, and event coverage locally in the Bay Area in various sports. He is the Medical Director for the San Francisco Marathon and Co-Medical Director for the San Jose Rock N Roll 1/2 Marathon for several years running. His research interests include running medicine and injury prevention in athletes.
---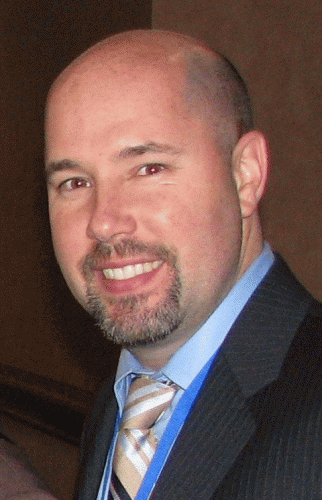 Richard Souza PhD, PT, ATC, CSCS
Rich received his Ph.D. in Biokinesiology (major field: biomechanics) from USC. He is a licensed Physical Therapist, Certified Athletic Trainer, and Certified Strength & Conditioning Specialist. His research interests are focused on advanced quantitative knee MRI, influence of loading behavior on cartilage health, and investigating the pathomechanics in lower extremity overuse injuries.
---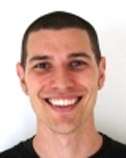 Toran D. MacLeod PT, PhD
Toran received his Ph.D. in Biomechanics of Movement Science (major field: applied anatomy and biomechanics) from University of Delaware. He is also a licensed Physical Therapist. His research interests are focused on advanced quantitative knee MRI, influence of loading behavior on cartilage health, and investigating the pathomechanics in lower extremity overuse injuries with a particular focus on the knee.
---

Jill Gleason PT, DPT
Jill is a physical therapist at the UCSF Faculty Practice. She has been working in the outpatient orthopedic setting since obtaining her doctorate in physical therapy from the University of Southern California in 2003. She has done significant continuing education in manual therapy and the treatment of spinal and lower extremity dysfunction. Jill is a recreational runner and has a strong knowledge and interest in gait analysis and running mechanics. Jill has also taught and practiced physical therapy in several underprivileged countries around the world.
---

Nicole Haas PT, DPT, OCS
Nicole has been practicing physical therapy for 13 years. She has completed extensive post-graduate coursework in orthopaedics, manual therapy, functional training and sport-specific exercise. She is a board certified orthopaedic clinical specialist who has a background in exercise physiology/ kinesiology and obtained her clinical doctorate in physical therapy from University of Southern California. Nicole has an extensive knowledge of running mechanics and gait analysis, and has taught at the doctorate level in physical therapy. She has worked with athletes of all levels, and participates as medical staff for many local race events.
---

Meghan Slemenda PT, DPT
Meghan has been a Physical Therapist at UCSF Outpatient Physical Therapy Faculty Practice since July 2010. Previously, she attended New York Medical College and worked at Columbia-Presbyterian Hospital in New York City. Meghan enjoys working with orthopedic patients with a variety of musculoskeletal and post-operative conditions, but especially enjoys working with runners. She is a lifelong long-distance runner herself, and has run several marathons with her favorite running buddy, her Dad. They have completed several marathons, including the Pittsburgh City of Bridges 26.2 and the New York City Marathon. She enjoys working with RunSafe clients to identify issues that may help to prevent injuries and to help promote happy, healthy runners!
---

Alex Hetherington BS
With an undergraduate degree in Bioengineering from UC Berkeley, Alex has conducted research on a variety of medical devices in industry and academia. He is currently completing his prosthetics residency at UCSF, and his interests lie in sport-specific prostheses and an amputee athlete training program. He is an avid triathlete, having raced in both short and long distance events.
---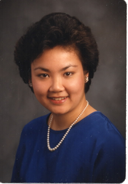 Maureen Lee DPM
Maureen Lee has been a team podiatrist for UC Berkeley athletics since 2000 (Go Bears!). She has surgical training from Naval Hospital Camp Pendleton, California and is currently in private practice in San Francisco. She is a specialist in handmade custom foot orthotics and an expert in shoe wear selection for runners.
---

Laura Streeper MS
Laura completed her Master of Science Degree in Exercise Physiology at San Francisco State University. She is also a Certified Personal Trainer through the American College of Sports Medicine. As an avid distance runner, she has completed numerous half and full marathons. She also and has experience in the exercise physiology laboratory setting conducting research on runners, cyclists and triathletes.
---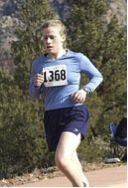 Heidi Truman BSE, CPO
Heidi is a Certified Prosthetist/Orthotist at the UCSF Orthotic and Prosthetic Center at Mission Bay. Heidi studied biomedical engineering from the University of Iowa and completed her orthotics and prosthetics certification at Northwestern University in Chicago. She practiced in Ohio and Iowa before coming to UCSF. She has been involved with RunSafe since its early days. Heidi started running on a bet to enter a half marathon, and found out she loved it! Heidi is a recreational marathoner and Boston qualifier, and understands that happy runners require happy feet.
---

Heather D'Eliso Gordon RD, CSSD
Heather has been a Registered Dietitian since 2003 and a Certified Specialist in Sports Dietetics since 2007. She practices as the Nutrition Health Coach for Kaiser Permanente's Health Education Department in San Francisco where she coaches clients on eating for health, weight management and sports performance. Heather conducts cooking demonstrations and provides nutrition education for corporate wellness clients in San Francisco. Her passion for healthy, delicious food gives her an edge when coaching athletes on eating an optimal diet for training, competition and overall health.
---

Andrea Hacker Thompson MS, RD
Andrea is a registered dietitian with a master's degree in nutrition from the University of Kansas Medical Center in Kansas City, KS. She is also a PhD candidate in Nutritional Biology at the University of California, Davis. Her research interests are the effect of calcium and potassium intake in women's bones. Andrea is a recreational marathoner and triathlete.
---

Kaley Todd MS, RD
Kaley is a registered dietitian with a master's degree in nutrition from Rush University Medical Center in Chicago, Illinois. While in Chicago, Kaley worked with a variety of sports groups and clients as a clinical dietitian aiming to improve the health and well-being of her clients in both inpatient and outpatient settings. Residing in the San Francisco bay area, she continues to promote nutritional council to complement active lifestyles while highlighting the unique tastes and flavors of foods. Kaley is a marathon runner who knows through personal experience that, no matter what running goal you may have, what you eat truly plays a critical role in injury prevention and optimal performance.
---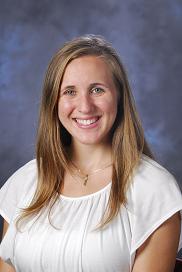 Chrysta Irolla MS, MSPO, CP
Chrysta is a Certified Prosthetist and Board Eligible Orthotist currently working at the UCSF Orthotics and Prosthetics Centers at Mission Bay and Parnassus. Chrysta received her bachelors degree in Bioengineeing from the University of Pennsylvania and a masters degree in Prosthetics and Orthotics from The Georgia Institute of Technology. Chrysta has been running both competitively and recreationally since the age of 10 and currently her favorite events include obstacle runs such as the Tough Mudder. Chrysta plans to be a life long runner and she enjoys educating fellow runners on how to choose the right shoes and orthoses to help them achieve their goals.