Event Recap: Marathon Matt comes to RunSafe!
Posted by The RunSafe Team on November 12, 2012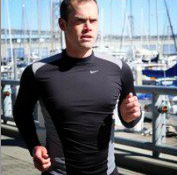 This past weekend, local coach extraordinaire Marathon Matt teamed up with RunSafe for a fun event at UCSF. A group of twenty runners flocked to the exclusive opportunity to hang out with Matt and the RunSafe Team.
The event started with a 5k fun-run. The intrepid runners wound their way across the UCSF campus, past AT&T ballpark, and up the Embarcadero. Along the way, they set their sights on the curious RedBull Flugtag event, where contestants flopped homemade flying machines into the Bay.
After the return, everyone settled in to the Human Performance Center at UCSF for some snacks and relaxation. Dr. Anthony Luke gave a quick explanation of RunSafe, giving runners a bit of an insight into the sports medicine program.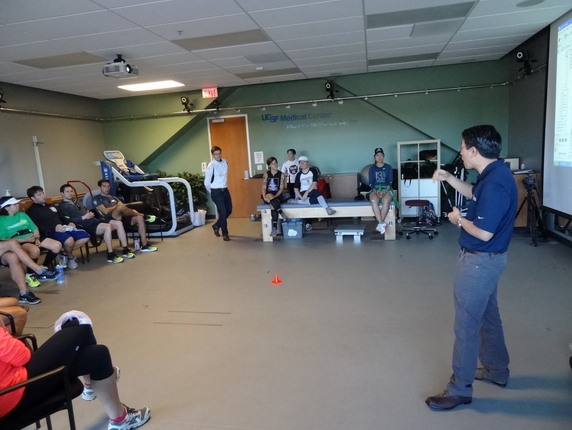 To cap it all off, we played a fun game of running science jeopardy - almost certainly the first of its kind! Three teams chose questions from four separate categories of knowledge: Nutrition, Footwear, Strength and Flexibility, and Running Mechanics. Instead of buzzing in, our teams tossed running shoes into the center of the room! The crowd was hooked on the science behind running, as Dr. Luke went into detail about their questions and answers.
In the end, Team Epic took victory, winning a free RunSafe Assessment. What's more, all the runners got to test drive some New Balance shoes and received a bunch of cool, free swag.
Overall, we had a great time with Marathon Matt and all of his runners!
---
*Note: This general information is not intended to be a substitute for medical treatment or advice. Always consult a professional before making changes to your health and wellness practices.
Feedback or suggestions for future topics? Let us know!
Comments
View Posts by Category

Ready to take the next step?
Maximize your running potential.
Join RunSafe